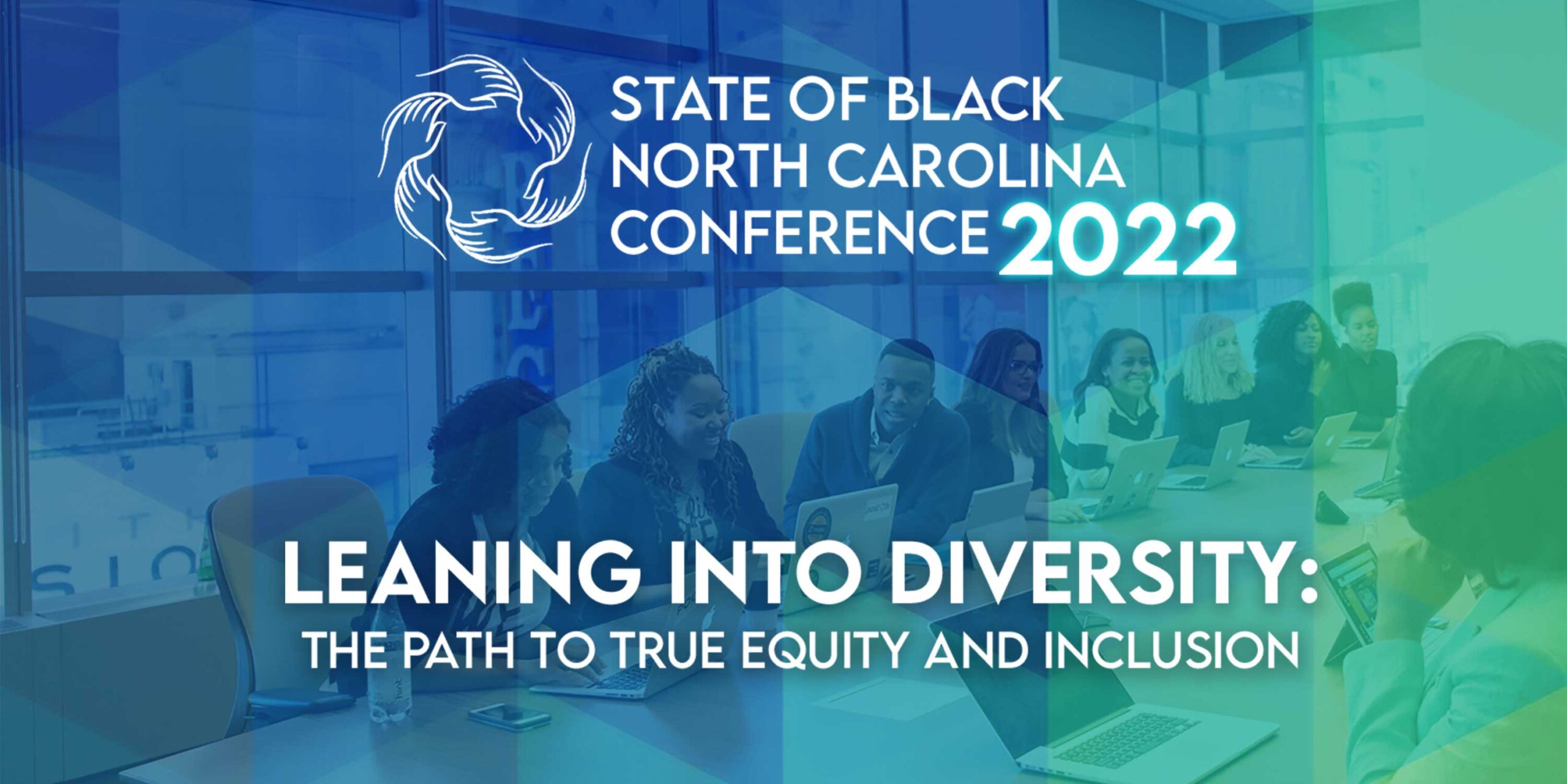 JUNE 9-10, 2022
WINSTON-SALEM STATE UNIVERSITY
ALBERT H. ANDERSON CENTER
TIMELINE OF SEMINARS, SESSIONS: JUNE 9-10, 2022
WINSTON-SALEM STATE UNIVERSITY ALBERT H. ANDERSON CENTER
THURSDAY, JUNE 9
40 UNDER 40 MOST INFLUENTIAL AFRICAN AMERICANS –
MCNEIL BANQUET BALLROOM
FRIDAY, JUNE 10
8-9 A.M.
CONFERENCE REGISTRATION – ALBERT H. ANDERSON CENTER
8:30-9:45 A.M.
DIVERSITY, EQUITY & INCLUSION BREAKFAST – MCNEIL BANQUET BALLROOM
This presentation will examine the effects of demographic changes on the workplace; the causes and consequences of growing inequality in American society, particularly as it affects the socially and economically disadvantaged; and business demography and workforce diversity issues.
PRESENTER: Val Boston III, Managing Partner, Boston and Associates
10-11:45 A.M.
EXECUTIVE LEADERSHIP ROUNDTABLE – DILLARD AUDITORIUM
It states on the homepage of the Executive Leadership Council that "when diversity leads, corporate America and global enterprises succeed. This belief is in part based on research that shows that diverse and well-managed teams yield better results." This roundtable discussion of three uber-successful African American corporate leaders will discuss how they're are able to balance ROI, market share, Wall Street interests – all the while embracing concepts of social responsibility and inclusiveness for all employees within their organization.
PRESENTERS:
Roy Hawkins, Senior Vice President/North Market President, Atrium Health
Hilda Pinnix-Ragland, Managing Partner & COO, AHK Global Resources
Dr. Tunde Sotunde, President & CEO, Blue Cross Blue Shield North Carolina
Richard L. Williams, Publisher, Black Business Ink and HBCU Matters (Moderator)
12-1:15 P.M.
NONPROFITS LEADERS FIRESIDE CHAT – MCNEIL BALLROOM
A panel of nonprofit leaders will discuss diversity, equity and inclusion challenges that are unique to the nonprofit sector, and how they're navigating these challenges to bring about sustainable change and economic empowerment to Black and Brown communities
PANELISTS: 
Carla Banks, Director of Communications and Marketing, City of Greensboro (Moderator)
Khari Garvin, President and CEO, United Way of Greater Greensboro
Dr. Laura Gerald, President, Kate B. Reynolds Charitable Trust
Dr. Elwood Robinson, Chancellor, Winston-Salem State University
FRIDAY, JUNE 10
1:30-2:45 P.M.
CHIEF DIVERSITY OFFICERS: WHO THEY ARE, WHAT THEY DO, WHY THEY'RE VITAL –DILLARD AUDITORIUM
CHIEF DIVERSITY OFFICERS: WHO THEY ARE, WHAT THEY DO, WHY THEY'RE VITAL –DILLARD AUDITORIUM
Although it took the murder of George Floyd by a white police officer and a summer of social unrest and demonstrations, the topic of diversity, equity and inclusion finally made its way onto the agenda in corporate boardrooms. Corporate America's renewed emphasis on diversity, equity and inclusion, following a push for social change, manifested in the unparalleled appointments of chief diversity officers. This panel discussion will explore how these positions are initiating meaningful intra-office and inner-office collaborations to affect cultural change in workplace environments that are inclusive of all people.
PRESENTERS:
Pam Diggs, Director of  Diversity, Equity and Inclusion, BCBS NC
Kiva Elliott, COO, Riott For Change
Tammie Hall, Executive Director, HUB Office of N.C. DOA (Moderator)
Fernando G. Little, Senior Vice President & Chief Diversity Officer, Atrium Health
LaShan Lovelace, Vice President for Inclusive Excellence and Employee Care, Forsyth Tech
3-4:15 P.M.
SUPPLIER DIVERSITY: WHAT IT MEANS, WHY IT'S KEY – DILLARD AUDITORIUM
Research shows that when companies increase their spending with diverse vendors, they see an increase in market share. So, increasing supplier diversity is not only the right thing to do for your bottom line. It's the right thing to do from a social responsibility perspective. These are some of the reasons companies should make inclusive supply chain a priority – for a better, more equitable world and to be a competitive leader in the marketplace. This panel of supplier diversity leaders will address social responsibility and its intersection with diverse spending, market share, and ROI – and what each means to local economies and communities.
PRESENTERS:
Wanda Allen-Abraha, Director, Human Resources/DEI, City of Winston-Salem
Dominique Milton, President & Chief Engagement Officer, CVMSDC
Garland Scarboro, Manager of Diversity, Equity and Inclusion, Food Lion
Allan Younger, Senior Programs Director, NC IDEA (Moderator)
4:30-6:00 P.M.
EXECUTIVE NETWORKING RECEPTION & SOCIAL – WSSU ALBERT H. ANDERSON CENTER